Eminox Heritage
Our Heritage began in 1978 when Eminox was founded by David Milles and Norman Emerson. We have grown from a team of three to over 250 staff, expanding our product ranges from exhausts to introducing new technologies in markets around the world.
We redesigned and manufactured our first exhaust system in 1978, resulting in our first large order of 30 units. Word quickly spread of the high-quality stainless-steel manufacturing Eminox offered.
We later invested in state-of-the-art technology, introducing laser cutting machines in 1984, we took a leap of faith buying an Apricot microcomputer, with no comprehension of how crucial they would become. Orders continued to flow and Eminox expanded into a 6.5-acre site of new offices and manufacturing space in Gainsborough, UK.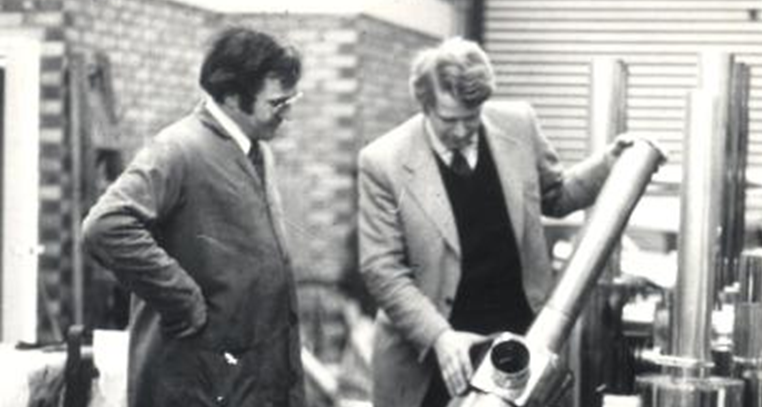 Innovation in new markets
Markets were continually changing, and it became apparent that although the truck and bus markets were still expanding, there were other opportunities in off-road markets, such as rail, agricultural and non-road mobile machinery (NRMM).
Eminox started developing systems for heavy cranes, initially for operators, which consequently lead to supplying for Original Equipment Manufacturers (OEM). This expanded to include other applications such as pea-viners and standby generators for operations in demanding conditions like the South Pole and Hollywood.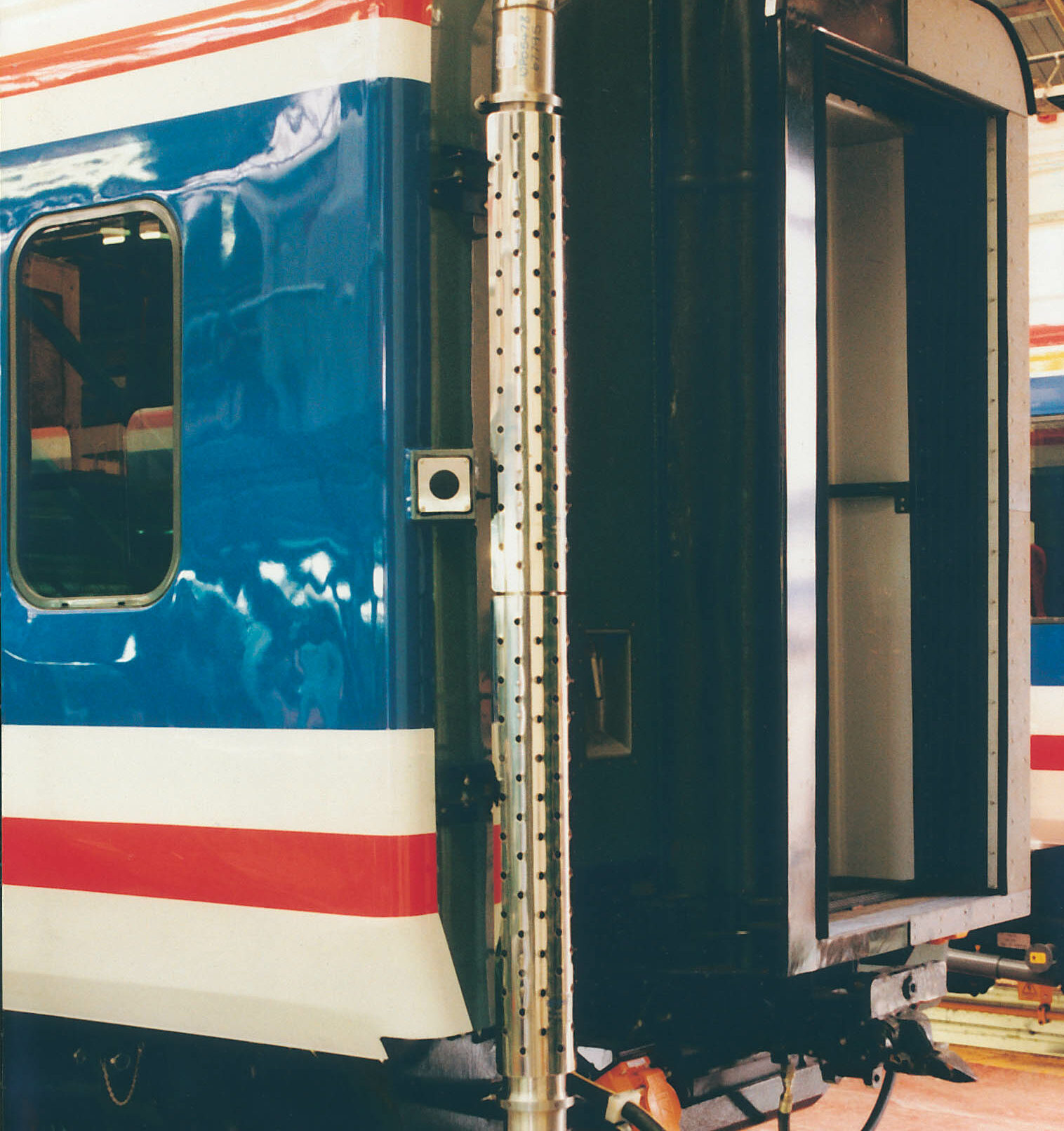 Continued Growth
We received our first £1m order in 1990 when we expanded into the rail industry with exhaust systems for diesel multiple units. Eminox entered the European market with products being distributed in Sweden, shortly followed by further expansion in other countries in 1992. A proud moment in Eminox's history.
Back in the UK, the business continued to invest in state-of-the-art equipment to keep up with customer demands. With our customers in mind, we built our own Test Cell where all products go through rigorous testing. This ensures they meet and exceed all project requirements before undergoing official approval.
As a result, our customers save development time and costs as any required alterations are resolved before official testing occurs.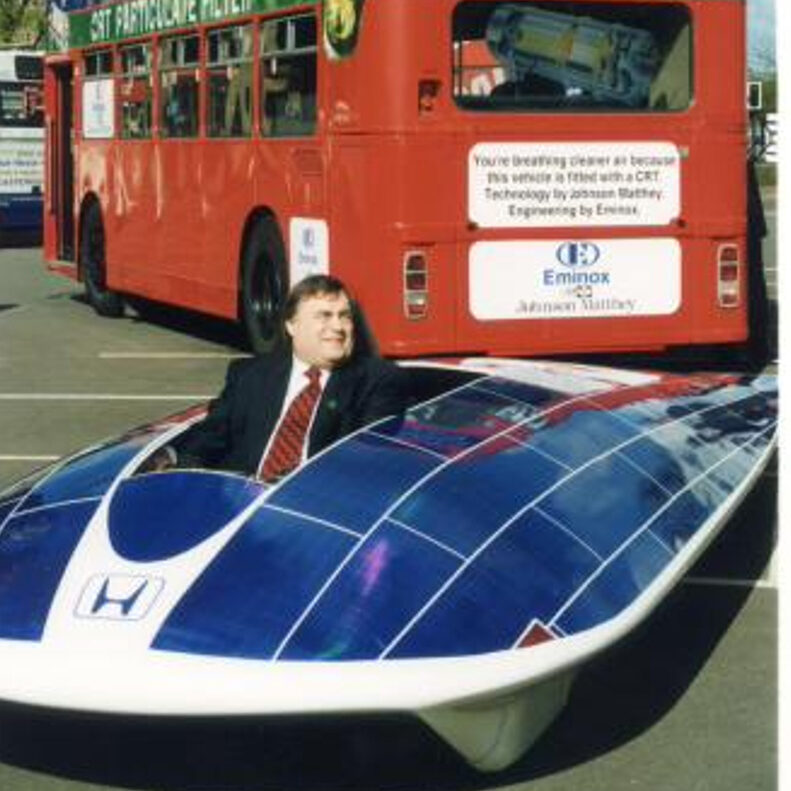 Supporting environmental change
In the early '90s, environmental pressure was building to clean up diesel exhausts. In 1994 Eminox partnered with Johnson Matthey (JM), which introduced patented chemical technology. Together with Eminox's modular case design, this resulted in the creation of the Continuously Regenerating Trap (CRT®), which has been fitted in more applications around the world than any other system of its kind.
Eminox launched the SCRT® system in 2001 in collaboration with JM, a product installed worldwide with OEMs as well as retrofitted to a variety of on-road and off-road applications.
Orders continued to grow, resulting in further expansion of our manufacturing and office space. We moved into a new 7,000sqm facility in Gainsborough in 2013.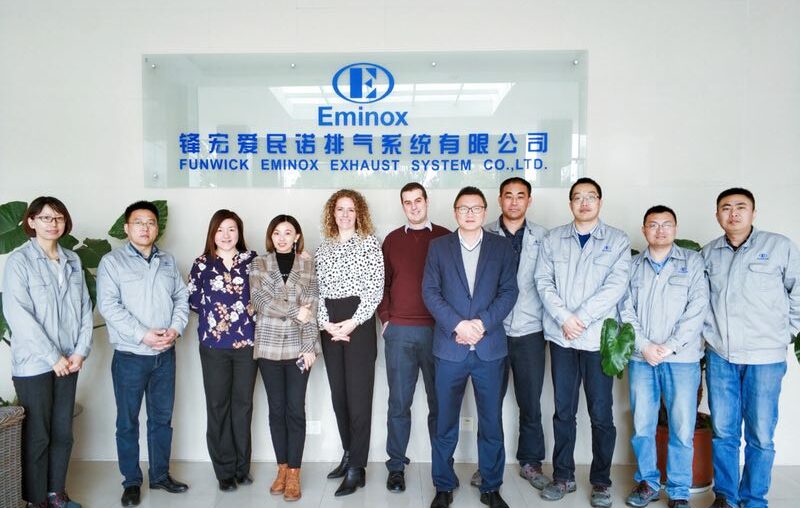 Global expansion
In 2017, Eminox formed a new partnership with  Chinese firm Funwick Manufacturing Co. Ltd, creating the joint venture, Eminox CHINA. As the Chinese Government tackle unprecedented pollution levels, our expertise in reducing air pollution and diesel emissions for on-road and off-road grows globally.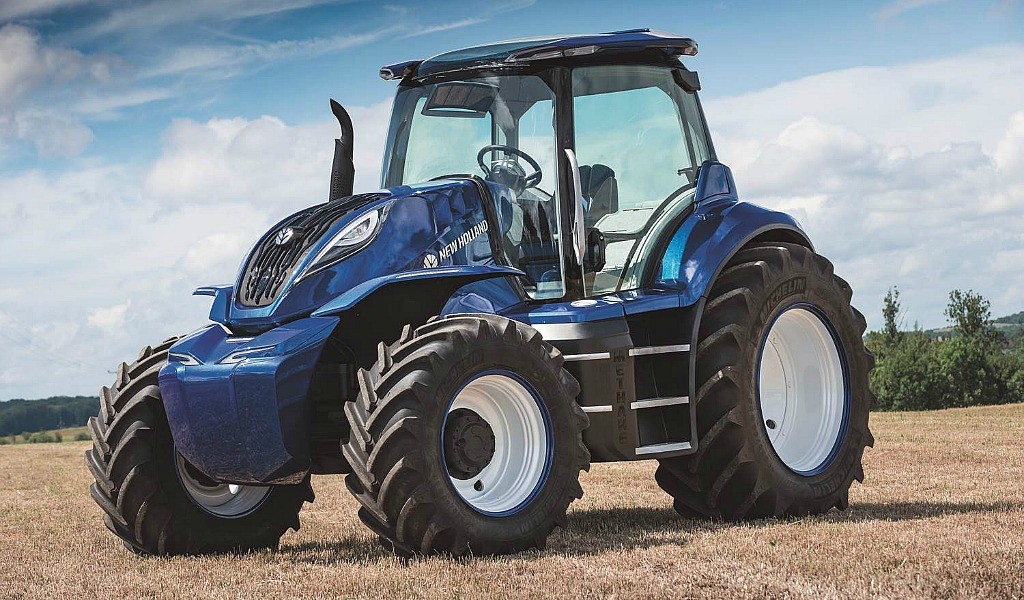 Bridging the gap to a cleaner future
Building on our heritage, Eminox's research and development team are at the forefront of developing new technologies to further improve our range of solutions and also redevelop existing technologies.
Eminox exhaust aftertreatment systems achieve the latest global on- and off-road emissions standards, reducing NOx, NO2 and PM by up to 99%.
We support businesses and local authorities to achieve legislative emissions targets by providing exhaust aftertreatment solutions to upgrade heavy-duty vehicles and equipment and meet global emissions standards.
Eminox is bridging the gap to a zero-emissions future as a creative partner, delivering sustainable engineered solutions.
View our products
Interested in knowing more?