UK-based emissions reduction specialist Eminox Limited has reached a major milestone with more than 5,000 fitments for its SCRT® technology.
Bus, coach and truck operators across the country are taking up several different funding opportunities in order to future proof their business against the wave of Clean Air Zones (CAZ) and Low Emission Zones (LEZ) being introduced across the country.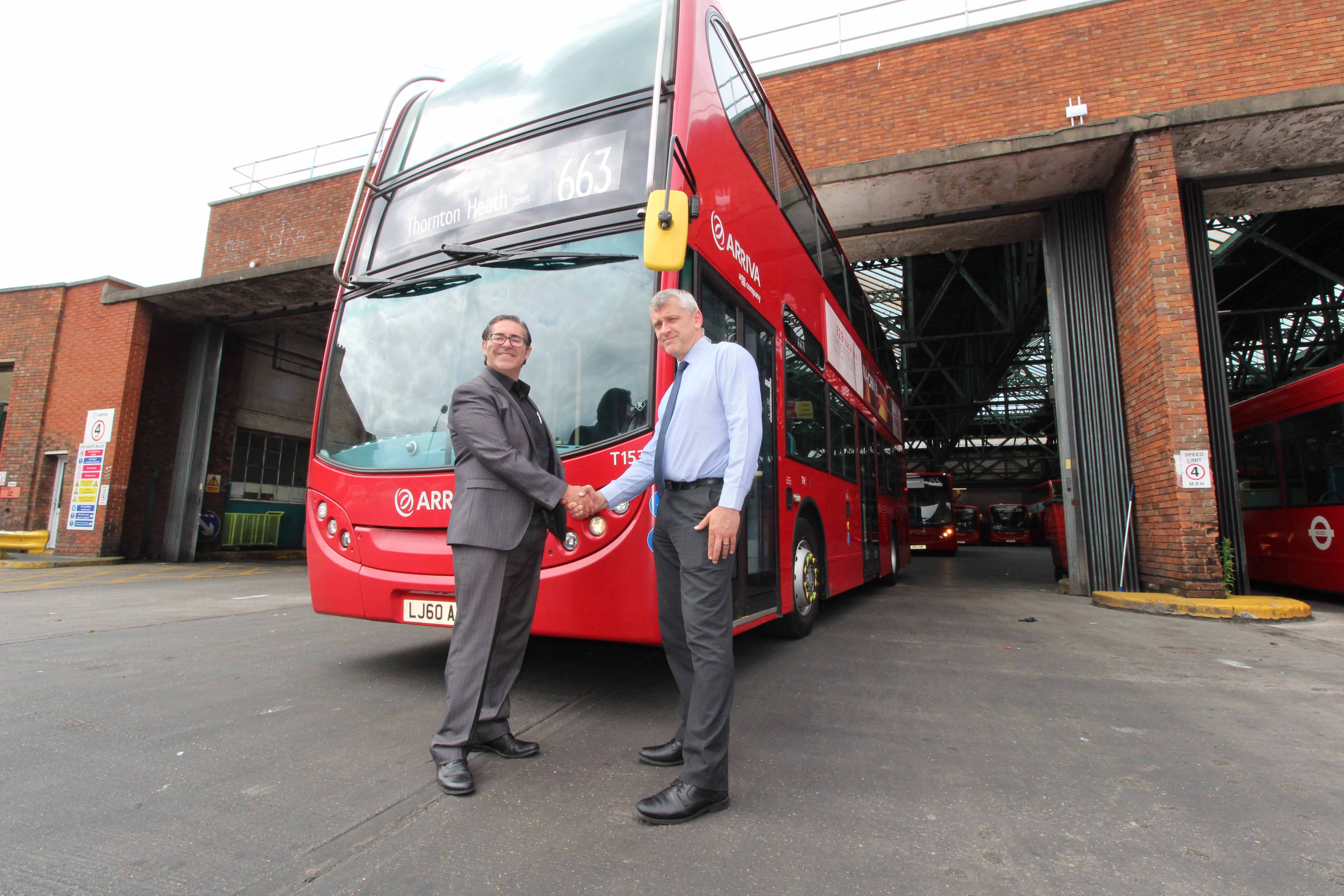 London's Ultra Low Emission Zone (ULEZ) was launched this April, the minimum Euro 6 requirements will be expanded to the whole of Greater London from October 2020. Fleet operators, will be charged up to £100 a day or face fines if vehicles do not meet Euro 6 or the equivalent retrofit standard.
The 5,000th SCRT® system was provided to Arriva London as part of its project to upgrade over 700 buses ready for the introduction of ULEZ.
Eminox SCRT® systems are proven to reduce NOx and NO2 by up to 99%, and particulate matter by up to 95%, in real world urban operations.
Mark Runciman, Managing Director of Eminox, said:
"Having over 5,000 buses fitted with our SCRT® retrofit system is a fantastic achievement and we are thrilled it is in on a TfL vehicle."
Eminox's expertise and dedication to retrofit systems, when other companies have backed out of the market, has proven to build trust within the industry. The company was first to be approved by the Clean Vehicle Retrofit Accreditation Scheme (CVRAS).
Carlos Vicente, Retrofit Sales Director for Eminox, said:
"Fleet operators have a number of choices when it comes to operating in clean air zones, but financially it's clear Euro VI retrofit is the most economical path to becoming compliant at the fraction of the cost of buying a new vehicle.

"The number of operators considering our Euro VI retrofit technology continues to grow as it means they can comply with London ULEZ and the ever-growing national CAZ requirements.   We design and manufacture our products in the UK, which provides reassurance in the quality and consistency of our systems and that we're here to offer long term service and support."
For more information on Eminox, please visit www.eminox.fifteen.dev or call +44 (0)1427 810088