Bus Minister Nusrat Ghani has announced that the Clean Bus Technology Fund will be increased to £40m and gave more details of where the money would go. Speaking at the UK Bus Summit, she announced that 20 local authorities would receive a share of the funding.
Local authorities were originally invited to apply for a share of a £30 million fund now and £10 million in 2 years' time. The buses minister said:
"We received a large number of strong applications for this round, and we wanted to start realising the air quality benefits as quickly as possible. So we've made the full amount – just under £40 million – available now to fund two-year projects. As local authorities prepare to set out their initial plans for reducing nitrogen dioxide concentrations by the end of March, retrofitting technology will help ensure that more buses help clean up the air in our cities".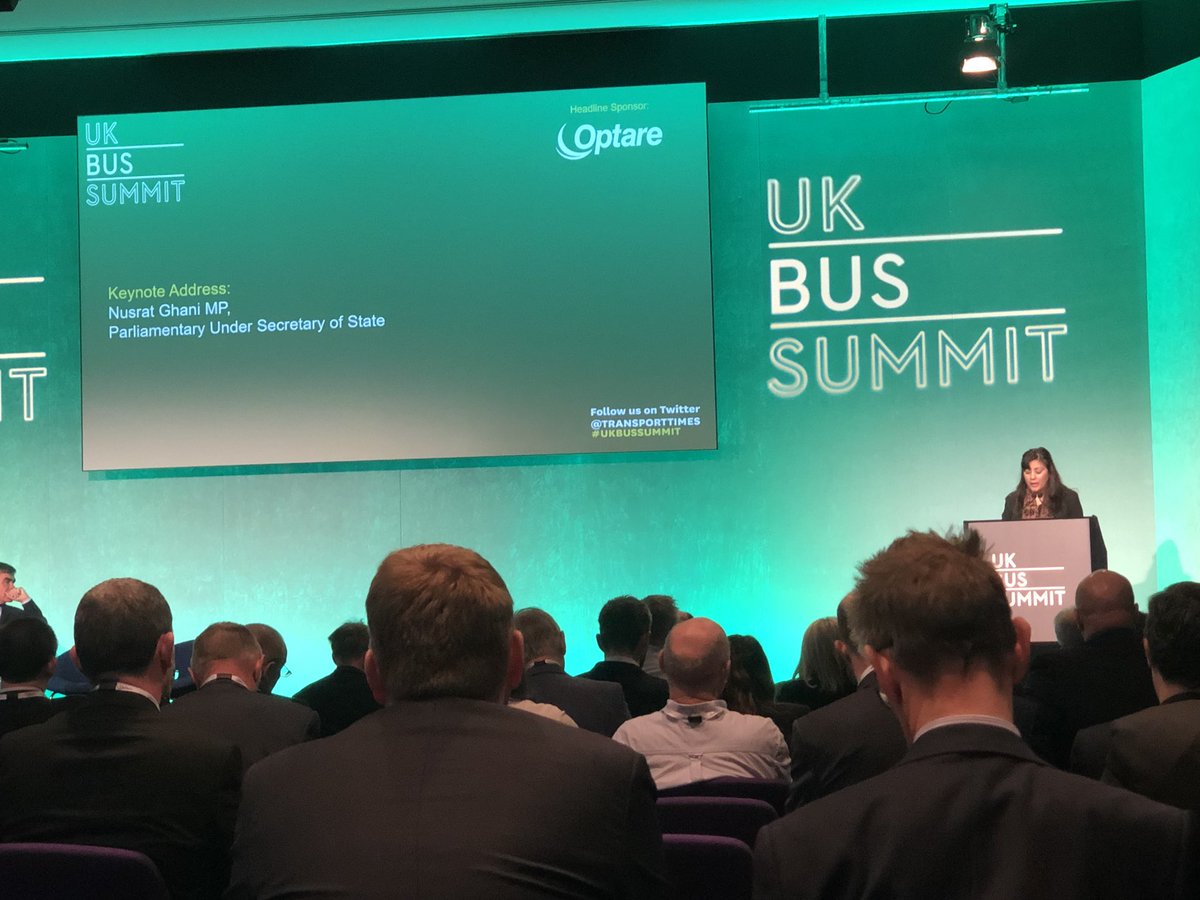 The funding will be used to upgrade older buses to real world Euro VI emissions levels, technologies used must be approved to the Clean Vehicle Retrofit Accreditation Scheme (CVRAS). Eminox SCRT® systems are the only UK manufactured technology approved to CVRAS.
The areas awarded funding are:
| | |
| --- | --- |
| West Yorkshire | North Tyneside. |
| Bristol and Bath | Nottingham City |
| Gateshead | Transport for London |
| Leeds City | Sheffield City |
| Transport for West Midlands | Sefton MBC Air Quality |
| Leicester City | Southampton City |
| Oxford City | Derby |
| Coventry | Essex |
| Nottinghamshire | South Tyneside |
| Transport for Greater Manchester | Newcastle City |
Not all local authothirities were successful in their applications but they could still have an opportunity secure funding for retrofitting though the £220m clean air fund announced in last year's budget.
Carlos Vicente, Retrofit Sales Director at Eminox was there for the announcement and commented "We're delighted to see this recognition that retrofit technologies like SCRT provide both a fast and cost effective solution to reducing pollution. This financial assistance allows local authorities and bus operators to accelerate their retrofit upgrade programmes and dramatically reduce their total fleet emissions.
Our growing range of systems approved to the CVRAS requirements, means we are in a great position to deliver proven solutions to support this initiative.
The Eminox SCRT® system is proven in real-world operation, having been used to upgrade around 4,000 buses around the UK, and further afield.
Find out more about SCRT® systems
For more information on Eminox, please visit www.eminox.fifteen.dev or call +44 (0)1427 810088